The Robin's Nest Can Help Your Little Birdie Soar
Cognitive Growth
The curriculum and classroom routine encourage active involvement and meaningful experimentation to prepare your child for kindergarten.
Social Growth
Watch your child's confidence and self-esteem blossom, and marvel at the young friendships that develop through peer socialization and play.
Creative Growth
Creativity is enhanced through fun crafts and artwork in the classroom and a weekly music class that teaches concepts of tone, mood, and rhythm.
Physical Growth
Playtime on our shaded playground every school day enhances gross motor skills and nurtures a love of physical activity and fresh air.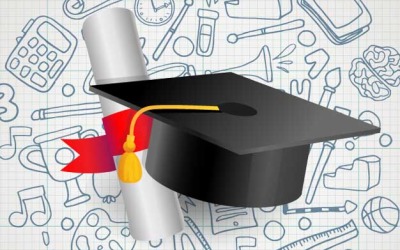 It's hard to believe that the school year is almost over. It has been a joy to watch your children grow spiritually, mentally, physically, socially, and emotionally this year. We are happy for them but also a little sad to see them grow up so quickly. GRADUATION –...
read more